Top 10 Digital Marketing Interview Questions 2019
Hey! Completed your Digital Marketing Course with the best Digital Marketing Institute? Still didn't get the job in Digital Marketing.
Don't be ashamed!
You may find it difficult to prepare for an interview with Digital Marketer, but we will help you with the preparation of a top 10 digital marketing interview questions 2019 along with the answers.
See, preparing for an interview is not at all difficult. The difficulty is to face an interview. If you are well prepared with the quality you have, then you are ready to use your potential resources.
Today it's been a digital world and the world is moving fast and fast and fast and so on.
In order to come first in the race, we all are running behind digital marketing jobs. Look when I have searched for "Digital Marketing Jobs 2019", I have got this.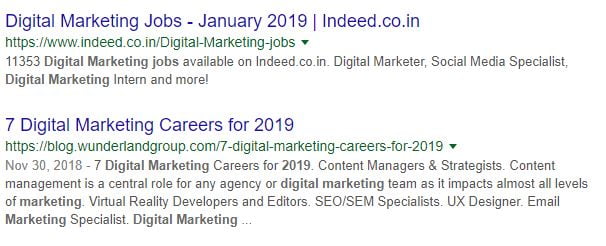 That means there is no crisis for the jobs of digital marketing.
Here, we have some statistics from Indeed.com.
We can see that there is a rapid growth in the job postings of Digital Marketing or Inbound Marketing in Jan 2015, when compared to Jan 2006.
Before moving further to our main issue of top 10 digital marketing interview questions 2019, let us all have a look at this.
You must be aware of the fact that, every different position of the management hierarchy that is from a management trainee to the CEO, the level of questions also differs.
Have a look at some of the common questions that have been asked from the management trainee to the Managerial level and then we will move towards some topic related questions further in the top 10 digital marketing interview questions 2019.
Common Questions
When we are in a race of getting a good job and we are going to face any interview of any industry, there are some most common questions which everybody has to go through.
Let's have a look at them!
Top 10 Digital Marketing Interview Questions 2019
Introduce Yourself
Many times we have gone through this question- "Tell me something about yourself". 
The most common question which has been asked by almost every candidate.
But have you ever thought what is the motive of the interviewer, when he asks this usual question, with almost every candidate?
Answer- He just wanted to know how strong your communication skills are.
The whole idea is if you have no idea about yourself and secondly, when you cannot confront what you are, in front of others, then how you can be able to work for them.
So, the question being the most common one has a very strong motive behind it.
While answering this question what should you do and what you should not in order to how to get that job.

What is Digital Marketing?
Guys after writing so much about Digital Marketing, I really expect a very good answer from you.
Still, something is there above for your reference.
Ok, let me tell you a very simple definition of Digital Marketing- It is a process of marketing to reach your target customers in a more precise and effective way through various channels such as internet on laptops, desktops, ipads, mobile phones etc to attract, engage and convert the maximum audience.
You can also categorize Digital Marketing into two parts, namely,
Inbound Marketing
Outbound Marketing
You may be asked about some of the questions which are again very common.
Why Should We Hire You?
Now think, if somebody asks you this. What will you answer?
Answer– you will enlist all your qualities.
And that will be the best thing you will do to yourself. Let us all have a look at the tips given.
Whatever interviewer asks you, dig a smart way to cover yourself when you are stuck.
For some, this question is really depressing, because they are not confident enough to answer why someone should hire you. It is simply a reversible to
What do you think why you are suitable for the job?
OR
What motivates you to do your best on the job etc?
What are your Strengths and Weaknesses?
Ok, this is my favourite question. I have never understood, why this question has been asked.
But most of the time it is asked by the interviewer.
May be the motive is to see how positive and optimistic you are. So, I know what people commonly deliver about this.
Strengths– Height, good looks, eyes, smile, all the sense organs.
Weaknesses– short-tempered (I am bit short-tempered)
Seriously, the interviewer will say, please we don't want short-tempered people at all.
See, these all are, what everybody has. So, you don't need to mention all this.
According to me, we should answer the same things as our strengths and weakness too.
Like-I is a workaholic, and my greatest weakness is that I am a workaholic. In this sentence, the strength and weakness are the same, and they are not negative also.
The whole idea is to tell that, this is the best part for your company, that I am laborious, industrious. But if it is a weakness, then it is for me, because I am too laborious that I forget everything, my food, my home etc, while I work.
Let us have a look at the tips.
Next question, which is again very common is:
What if I say You Don't Have the Right Qualification for This Marketing Role?
Please don't be afraid of this question.
You should understand that you are eligible for this job, that is why the interviewer is entertaining you.
So, you are the right candidate.
Secondly, your qualification cannot be a construct in the path of you and your job. If you are overqualified, that is again a good thing. And if you are qualified accordingly, then it is the best thing.
You need to be smart enough, not overqualified to get a job.
Let us have a look at the tips.
Just, be confident and don't look down on you. You are the best and he cannot get anyone like you.
So, YO! Yourself and GO!
Where Do You See Yourself 5 Years or 10 Years From Now?
This is again a very common question, which may pull the earth from under your feet.
If I talk commonly on this, then generally, the candidates, immediately rush to it and say- "No. 1 in the World".
Let me tell you, even the interviewer wanted to see it there only.
You have to be more specific. There is a list of the world's best companies, and which one you wanted to top, and what are you doing for that.
For me the answer should be something like this- "I want to be one of the best bloggers of the world, one step ahead to Neil Patel. Because for me Neil Patel is the best blogger".
See, what you can say.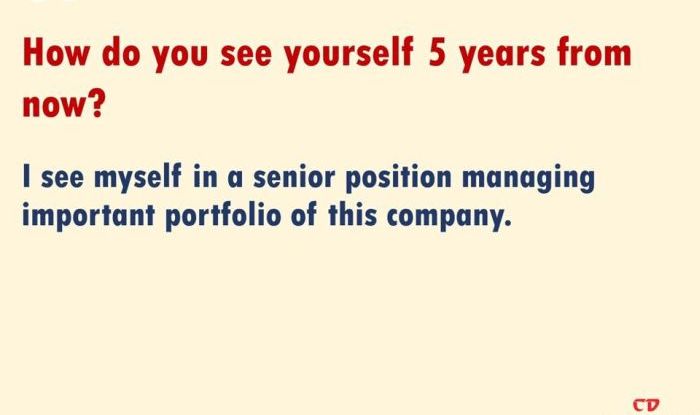 Guys, we have discussed some 5 of the common questions out of top 10 digital marketing interview questions 2019 that can be asked of you when you go for an interview.
Now, we will move further and discuss some more on top 10 digital marketing interview questions 2019.
So, here we go!
Guys let us all have a look at this first
This is the checklist of some of my favourite interview questions.
Please don't be underconfident, whatever you know about Digital Marketing, you just have to put your experience there.
The questions we are listing here are just a hint to what kind of questions can be asked to a Digital Marketer. These questions are just relevant questions.
Maybe the interviewer will ask you questions related to Digital Marketing.
So let's get started with question No.1.
Why do we prefer Online Marketing over Offline Marketing?
I am sure you know casually, what online marketing and offline marketing is?
But here they are asking the differences between them where you have to give preference to online marketing and not to offline marketing.
What comes under Online Marketing and Offline Marketing. Let's have a look!

Before that, let us all understand the basic difference between them, which says why do we use both.
In simple words we take Offline Marketing and Online Marketing like this: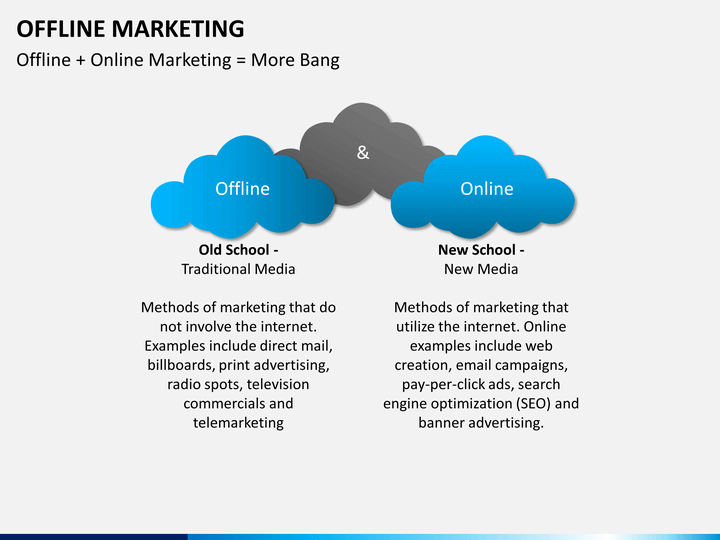 We can see that offline marketing which is also called traditional marketing can usually target the local location, while online marketing which includes all the things related to the internet, has no restricted area.
Traditional marketing is always very expensive in comparison to the new ways of marketing, that is, online marketing.
So these reasons are enough to prefer online marketing, but if both are adopted then they will "bang".
What is SEO and types of SEO?
Search Engine Optimization.
I hope after telling so much about SEO, you know what SEO is?
I must tell you it is a technique, which is used to increase the number of users on your website. It helps in ranking high on the SERPs like Bing, Google, Yahoo and other search engines.
Search Engine Optimization helps in improving your content, organisation and site's structure. This will help in improving your website's position on the SERPs.
We do On-page SEO and Off-page SEO in order to rank high and to drive more and more traffic to the website.
For more information on On-page SEO and Off-page SEO, please visit here.
What are keyword research and its importance in SEO?
Keyword research is the most important step for every SEO project because of the following reasons.
If you rank your site highly for the wrong keywords, you will end up soon all your time money and effort are waste and you will not get the targeted traffic to your site.
If you haven't researched the competitiveness of your keywords, you can end up investing lots of time and effort into a particular keyword, only to find it is for to competitive to rank, even on the first page.
A keyword is a phrase you would like to rank for in Google's search results.
A keyword is a word or a keyword is a combination of words. If you are trying to rank with a single keyword then it is extremely hard to rank on google.
There are different kinds of keywords.
Head-term keywords
Long-tail keywords
Navigational keywords
Informational keywords
Transactional keywords
We use Google Keyword Planner, for keyword research. This is a free tool we use, apart from this, we can use other free tools for keyword research.
Keywordtool.io
Ubersuggest
Google Forum etc.
What are the ways to drive more traffic to your website?
There are many ways to drive more and more traffic to your website. Some of them are here.
Firstly, we should understand that if there is no content on the website, how can one look for traffic. So, in order to attract more and more traffic to your website, we should have good, reliable and compelling content management.
Content Writing is one of the effective ways to attract more traffic to your website.
Secondly, we should know some good SEO hacks to drive large traffic to the website.
SEO is a technique which you use to drive your audience towards your website. A good SEO technique can help you rank high on SERPs, and this will attract more traffic.
So, there are some SEO hacks which can be used.
Thirdly, we can also go for some free tools that Google has provides us, to increase your search traffic.
One of the effective Google products which are free is Google Search Console. On Google Search Console, you can use a tool named Search Analytics to drive traffic.
We have more tools, but the ones we have mentioned, are amazingly effective.
How your Digital Marketing experience can help our business?
Last but not the least in the programme of top 10 Digital Marketing interview questions 2019 is the way you can benefit somebody's company.
This question is really important for the company purpose.
The reason for this is that they came to know what you have learned, but now they want to know the calibre in you.
Books are good for learning but your knowledge is your experience.
So just collect all the things you did in your ex-companies.
The interviewer is looking for a unique answer that may differentiate you from other candidates.
You have to think a valuable and unique answer which could have a positive impact on their business.
Be creative and use your USPs of being a Digital Marketer. If you would have your own company, what all things you will use to grow your business and that will be the answer to the question above.
All the digital marketing tactics will be used to give benefit to the business.
Conclusion
In the article above we have discussed the top 10 digital marketing interview questions 2019.
That means the questions you must know as a digital marketer and prepare for the interview.
We have segregated these top 10 digital marketing interview questions 2019 in two parts.
The first part consists of 5 questions and they include some general questions. These are the most common questions which might be asked by almost every interviewer.
The second part consists of all the questions relevant to the topic. If you are unable to answer the second part, then the interviewer will not consider you.
For this, you have to know all the must-know terms in details about digital marketing.
We are saying that the interviewer cannot ask anything more than this, but we guarantee you will get a job at least.
We hope you have found the article top 10 digital marketing interview questions 2019 relevant and useful in the year 2020. So, stay tuned for our articles.
Hope to see you soon with some more interesting topics on digital marketing.
Till then we request you to have some SEO tips read the best SEO books 2019.
For more queries on the topic please fill the FORM here. We will definitely get back to you as soon as possible.
Thank You!
In Your Service
Dhairya Singh Chauhan